In the 3rd part of our webinar series for barcode professionals, we dive into the RAIN RFID label selection and sourcing process. Getting started can feel overwhelming with the abundance of options and suppliers out there.
First, we will present an overview of the most important considerations, including label specifications, supplier selection, delivery format, handling, and other issues.
Then, we will spend 30 minutes with our experts responding to questions from the audience and the host.
Topics include:
Label specifications

Label sourcing - what to ask from the suppliers

Delivery formats

Incoming inspection

Label handling

Longer-term considerations

Replacing obsolete products
Switching to newer products
Scaling production volumes

30-minute Q&A panel discussion
Missed parts 1 & 2 of our webinar series for barcode professionals?
Watch them on-demand ›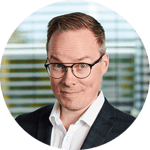 Juho Partanen
Director of Business Development, Co-founder, Voyantic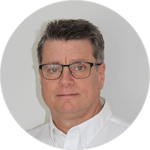 Chris Brown
RFID Subject Matter Expert at TSC Printronix Auto ID
Chris is the RFID Subject Matter Expert at TSC Printronix Auto ID, a company fully committed to the growth of RAIN (UHF Passive) RFID as an autoID technology. After spending 20 years in Europe as the EMEA General Manager for BarTender label software, Chris moved back to America in 2017 and joined TSC Printronix. Through his background with BarTender, he is familiar with the traditional barcode channel, its challenges, and its opportunities to embrace RFID. He is responsible for ensuring that TSC Printronix's RFID printers support the latest commands and functionalities that are needed to properly work with RAIN RFID labels and tags. He also monitors the physical requirements needed for RFID printers to work with various existing and emerging tag constructions.
Chris is an active member of AIM and the RAIN RFID Alliance, participating in multiple workgroups covering topics such as pharmaceutical, healthcare, tires, aviation, and tag data formatting.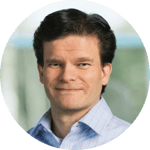 Teemu Ainasoja
Sales Director at Voyantic